Current Lab Members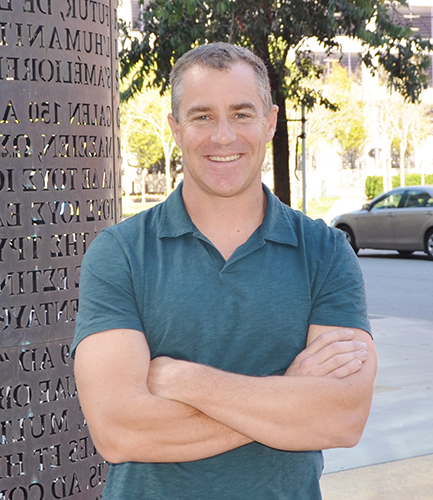 Brian Feeley, MD is the Chief of the Sports Medicine and Shoulder Service, and is currently a Professor in Residence. Dr. Feeley performs research on common shoulder and knee problems. In the shoulder, he is studying the molecular mechanisms that are responsible for the development of muscle atrophy after rotator cuff tears. His lab studies how muscle stem cells result in changes to the muscle tissue, and how to stimulate these cells to differentiate in ways to improve muscle function. In the knee, he is evaluating techniques to use low cost motion analysis to improve lower extremity kinematics and decrease injury and re-injury risk after injuries and surgical procedures.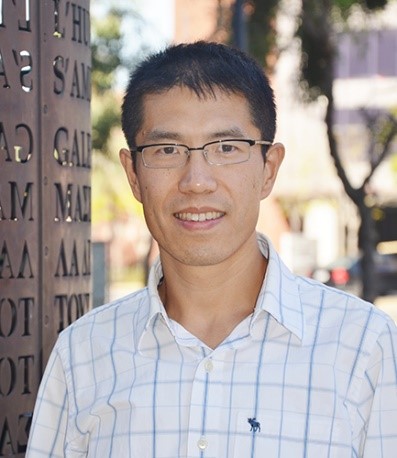 Xuhui Liu, MD is a research scientist in the field of orthopedic surgery. He obtained his MD degree from Peking Union Medical College in China in 2001. After that, he moved to USA and received his postdoctoral research training in Orthopedic Biochemistry and Biomechanics in Baylor College of Medicine in Houston, Texas. Dr. Liu joined the Department of Orthopedic Surgery at UCSF in
2006 as a Research Biologist. He was promoted to Assistant Professor in 2008 and Associate Professor in 2015. Majority of his research focuses on the molecular and cellular mechanism of degenerative musculoskeletal diseases. The cellular and molecular mechanism of muscle atrophy and fatty degeneration is within his central research interests. He is also interested in the role of central and peripheral nerve system in regulating musculoskeletal pathophysiology. His work has been supported by NIH, VA and private charities.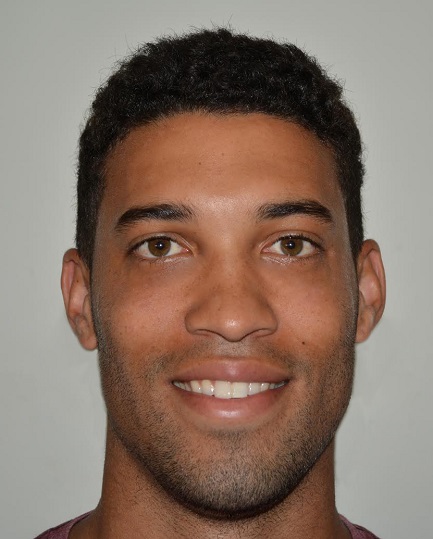 Obiajulu Agha, MD,  is currently in the residency program at the UCSF Department of Orthopaedic Surgery. I was born in Sacramento, CA. I attended Harvard University where I studied Human Evolutionary Biology as well as the required pre medical courses. Playing college soccer and shadowing orthopedic surgeons raised my interest in a career as an orthopedic surgeon, and my two years of experience working as a research technician in a microbiology lab at Massachusetts General Hospital after college pushed me to participate in orthopedic basic science research while at UCSF School of Medicine. I enjoy basic science/translation research because it allows me the opportunity to investigate and discover molecular and cellular mechanisms in an effort to expand scientific knowledge more generally while also pursuing the next generation of novel treatments for a variety of diseases.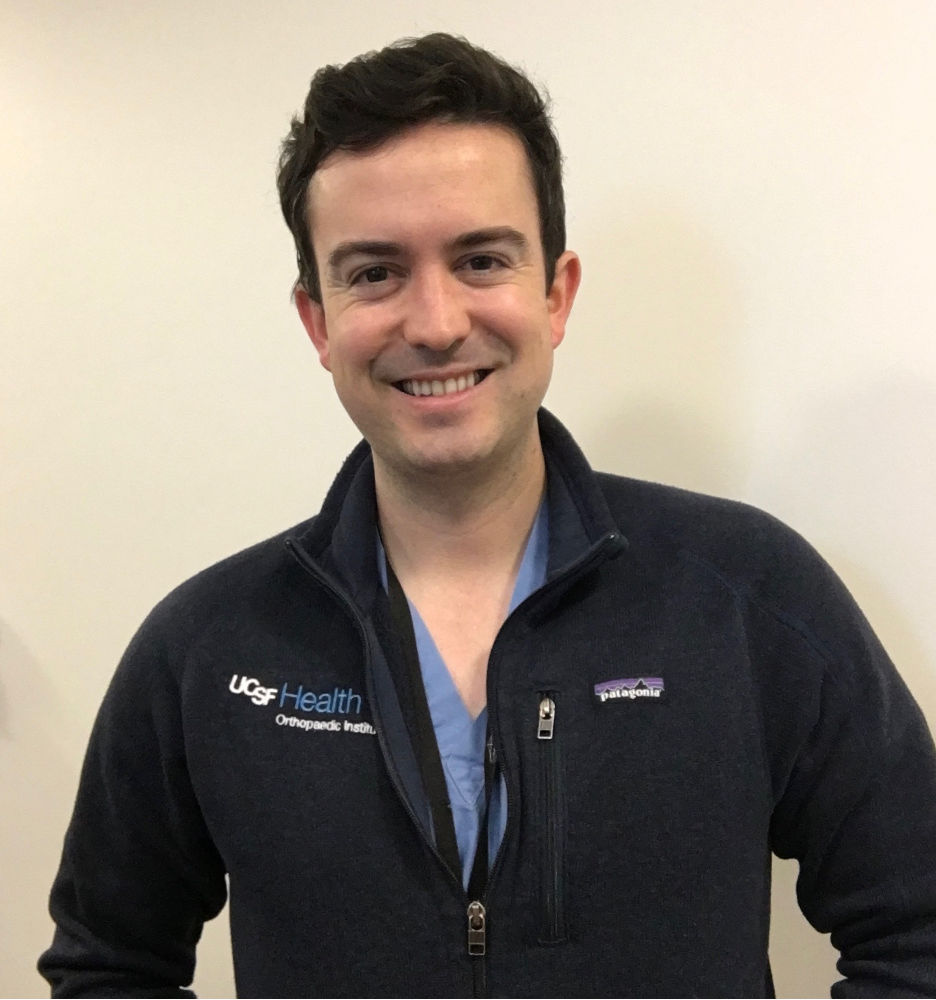 Michael Davies, MD, is currently in the residency program at the UCSF Department of Orthopaedic Surgery. Originally from San Diego, he majored in Biology at Stanford University and graduated with distinction and departmental honors before attending medical school. In between his 3rd and 4th clinical years of medical school, he completed a yearlong fellowship in the VA Orthopaedic Translational Research Laboratory at UCSF studying the molecular mechanisms and cellular progenitors involved in rotator cuff tears. He is particularly interested in therapeutic approaches to reduce muscle atrophy, fibrosis, and fatty infiltration following rotator cuff injury with a focus on characterizing the resident muscle stem cell populations that play a role in the response to injury. He plans to continue his basic-translational research focus as a clinician-scientist in the field. In his free time, he enjoys running, hiking, and cooking. He has also played piano for more than 20 years and enjoys jamming with other musicians.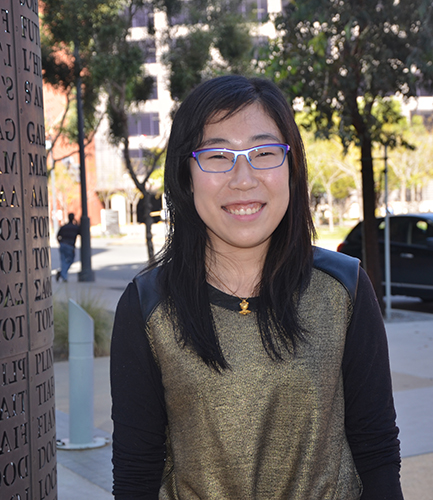 Mengyao Liu, BA/BS-Meng Yao Liu is a graduate of UC Berkeley.  She has been with the Feeley-Liu Lab for 3 years and excels in tissue engineering, tissue culture, and genetic analysis.  She runs the basic science and cell culture group, and serves as a mentor for the junior investigators in the lab.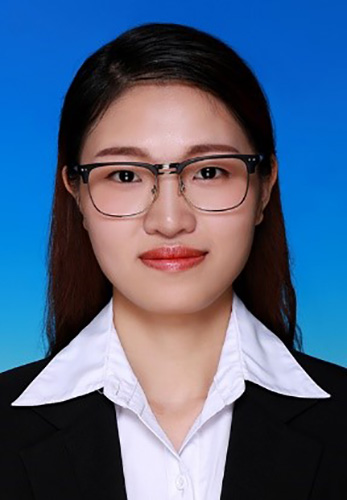 He Zhang is a PhD candidate in Beijing Sport University, China, majoring in exercise physiology. She has been working on the prevention and treatment of skeletal muscle atrophy induced by weightlessness. Years of research experience has given her a strong interest and passion in skeletal muscle, especially the therapeutic approaches to reduce muscle atrophy and fibrosis. She is now studying the molecular mechanisms after massive rotator cuff tears in the Department of Orthopaedic Surgery at UCSF. She hopes to expand the knowledge of stem cell populations following rotator cuff injury and seek clinically relevant treatment strategies for improving RC muscle function via stem cell transplantation.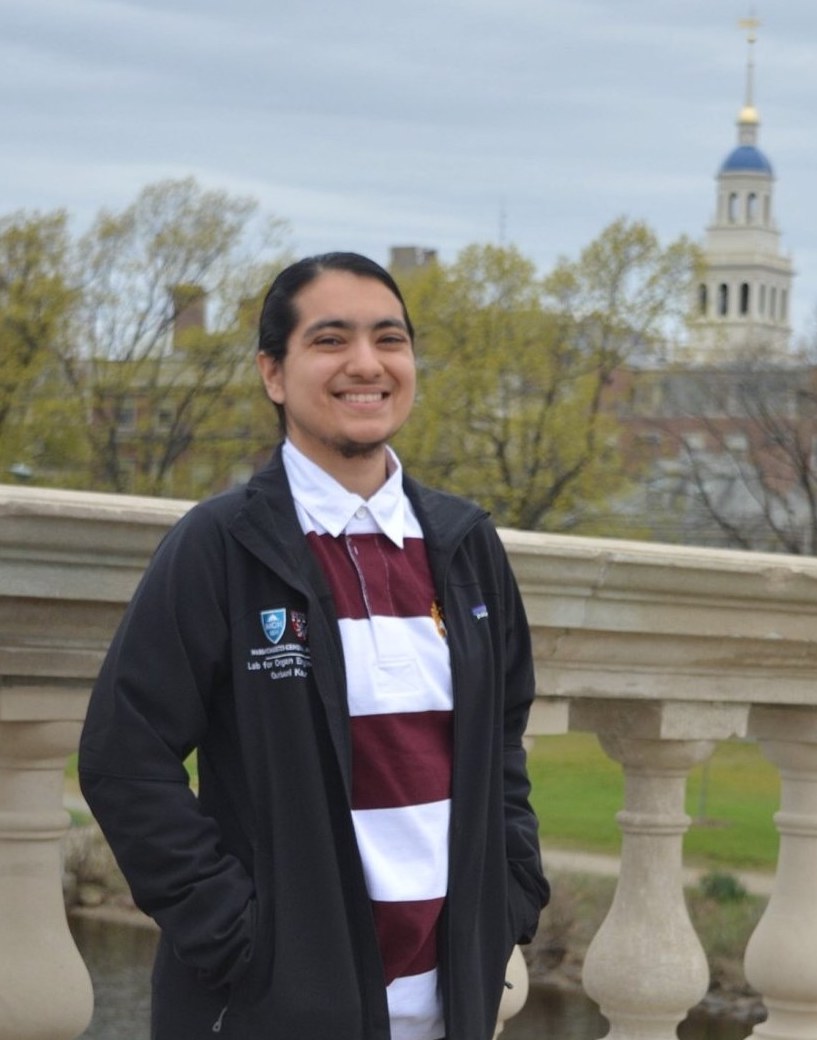 Gurbani Kaur is an aspiring surgeon-scientist and current medical student at UCSF. Hailing from Ohio, she concentrated in Human Developmental and Regenerative Biology and earned a secondary in Global Health and Health Policy at Harvard. Her research interests include elucidating molecular mechanisms of disease, genetic, cellular and tissue engineering, and regenerative medicine. In the Feeley-Liu lab she is currently developing a murine model of lumbar disc herniation to study the contribution of FAPs in pathogenesis of paraspinal muscle fibro-fatty degeneration as seen in patients with chronic lower back pain. In her free time, she enjoys biking, hiking, tennis, and board games.
---
Summer Students
The Feeley-Liu lab offers a competitive summer research program for high school, college, and medical students who would like to gain experience in sports medicine and translational stem cell research. Students are paired with senior investigators and lab personnel and are responsible for learning basic techniques in molecular and cell biology, including histologic sample preparation and analysis, gene expression (e.g RT-PCR), protein expression, and assessment of stem cell function and fate. A majority of the students who participate in the lab also gain exposure to clinical research and have the opportunity to shadow in the UCSF Sports Medicine Clinic. Many students are able to present their research at local, national, and international meetings and gain authorship on abstracts for conferences as well as scientific papers. To apply for the 2020 Summer, please contact [email protected].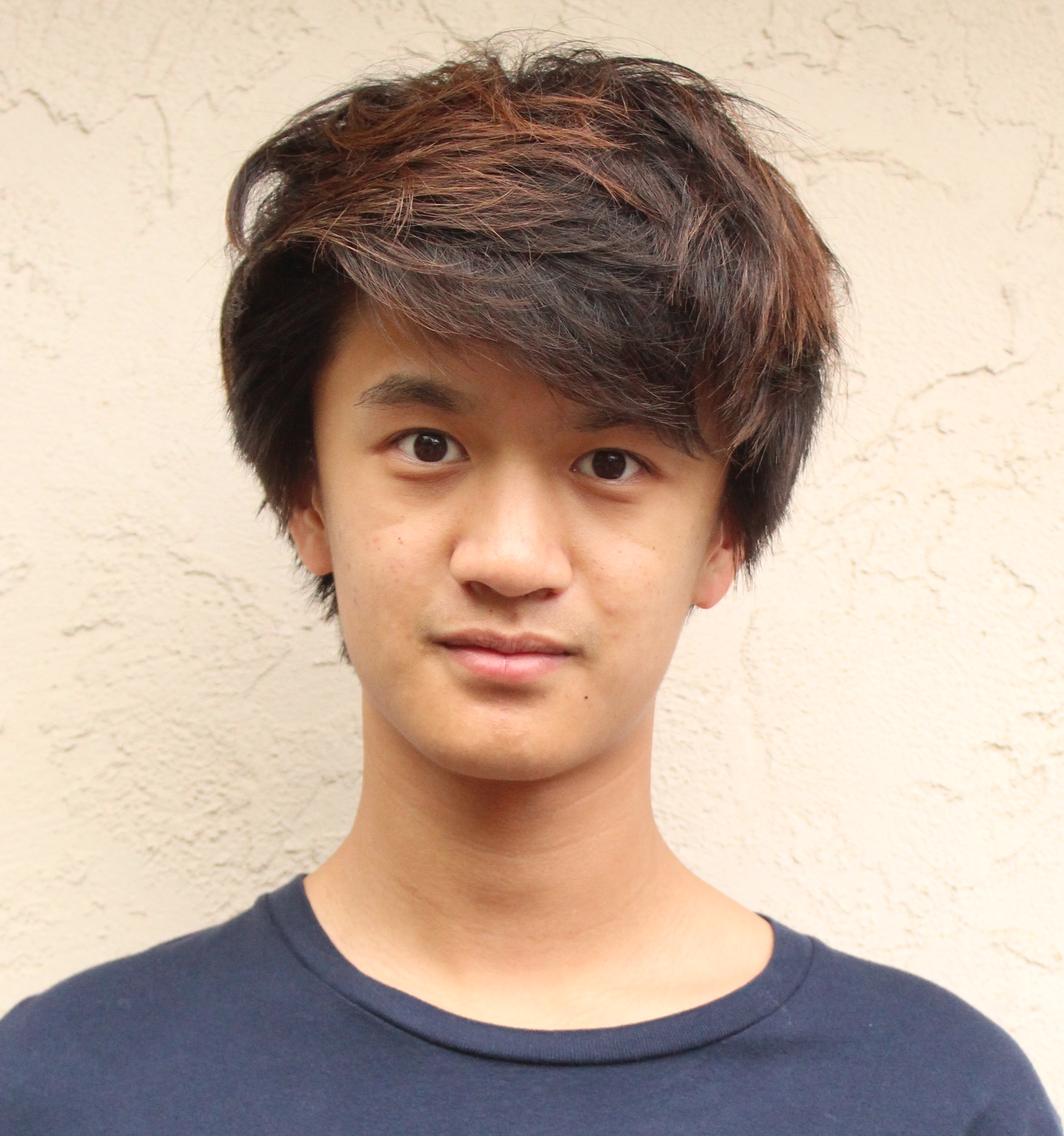 Andrew Liu, Miramonte High School, Orinda, Calif.
Andrew Liu is a junior at Miramonte High School. He coaches swimming in his local swim club. He is interested in the application of computer science for medical research. In his free time, he likes to write songs, bake, play guitar and piano, sing, and take photos.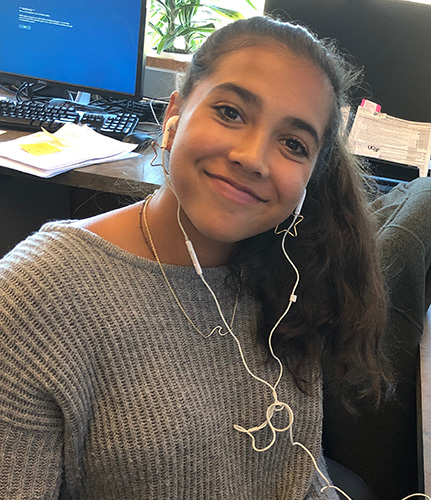 Sonali Feeley, St. Ignatius College Prep
Sonali is a rising sophomore at St. Ignatius College Prep.  She is interested in biological sciences, especially genetics.  In her free time, she enjoys art, medical illustrating, softball and surfing.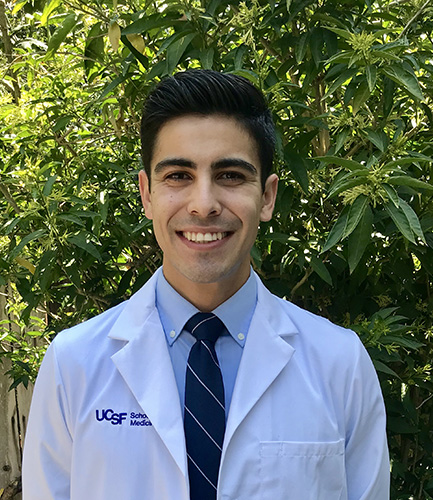 Andrew Gomez, UCSF Medical Student
Andrew received a B.S. in Biology from San Diego State University. Andrew is currently a medical student at the UCSF School of Medicine. Andrew is currently a medical student at the UCSF School of Medicine. He was born and raised in San Diego, California. He received a B.S. in Biology at San Diego State University and then worked in a metabolic disease research lab at UC San Diego. Currently, he is pursuing his medical degree at UC San Francisco. As a member of the Feeley lab, he is investigating fatty degeneration of muscle after traumatic/chronic injuries.His hope is that his work will enhance the regenerative potential of muscle and improve outcomes in his future patients.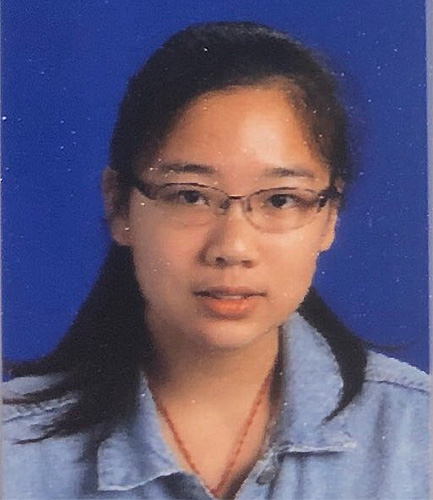 Grace Liu, Mission San Jose High School
Grace is a rising senior in Mission San Jose High School. She was born in Pittsburgh, PA and grew up in Fremont, CA. Throughout her childhood she engaged in many sports like swim, badminton, dance, and etc. Currently, she  enjoys playing badminton and hiking nature trails in her free time. From her own experience and those in the community around her, she have contacted different sports injuries numerous times. This raised her interest in sports medicine, which brought her to take up the chance for a summer intern in the Feeley-Liu Lab.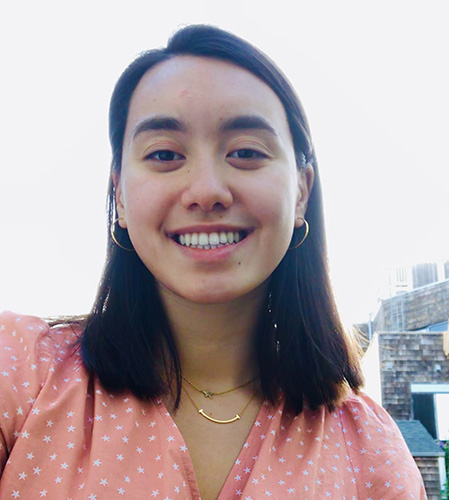 Audrey Lukawski , Brown University
Audrey  is currently an undergraduate student at Brown University, where she is majoring in Biology.  She is a native San Franciscan, and went to high school at Lick Wilmerding.  She is on the Varsity swim team at Brown, and her background in swimming sparked her interest in sports medicine. This year in lab, Audrey's research focused on human satellite cells from rotator cuff injuries, investigating if they were able to respond to regeneratie signal the same way as healthy cells.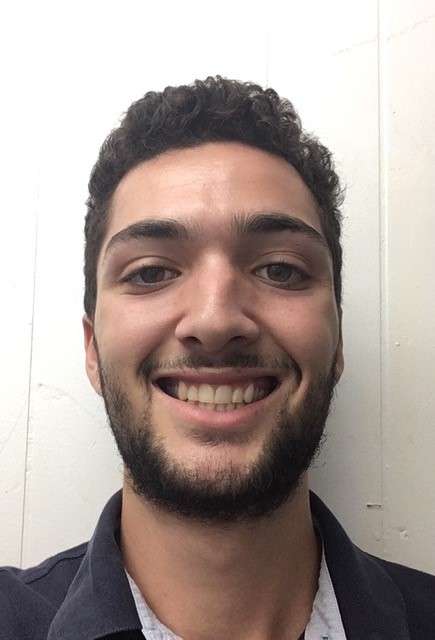 Andreas Mueller-Immergluck, Whitman College
Andreas was born and raised in San Francisco. He is a junior undergraduate student at Whitman College, where he is majoring in a combined major of Biophysics, Biochemistry and Molecular Biology. Playing varsity tennis in college, in addition to his curiosity of the musculoskeletal system, attracted him to the Feeley Lab because of their research in sports medicine, which he intends to pursue in graduate studies. He has a particular interest in rotator cuff injuries because of how common they are in tennis and how difficult they are to recover from. During his time in the Feeley Lab, he focused on researching the presence of FAPs, satellite cells and beige adipose tissue in paraspinal muscles.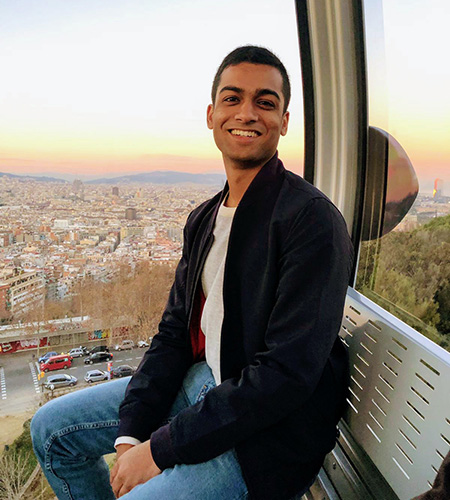 Aniruddh Mandalapu, University of Rochester
Aniruddh is a senior majoring in biology, at the University of Rochester in the Rochester Early Medical Scholars program. He was born and raised in Union City, California. He is currently a senior, majoring in Biology, at the University of Rochester in the Rochester Early Medical Scholars program and am planning to attend medical school at the Rochester School of Medicine in 2020. Playing and watching basketball, tennis, and football contributed heavily to his interest in orthopedics and sports medicine. He further developed this interest researching tendon recovery mechanics at the University of Rochester. Overall, his interest in soft tissue injuries drove him to pursue basic science research on rotator cuff injuries and their healing mechanics at the Feeley lab.
Ava Eftekhari -Ava is a senior at Oakland Tech High School. After graduation, she plans to attend a college with a great pre-med program and study molecular and cellular biology. She is learning how to culture stem cells, run gene analysis tests, and is working on an experiment evaluating how the TGF-B protein functions in injured muscle. 
---
Alumni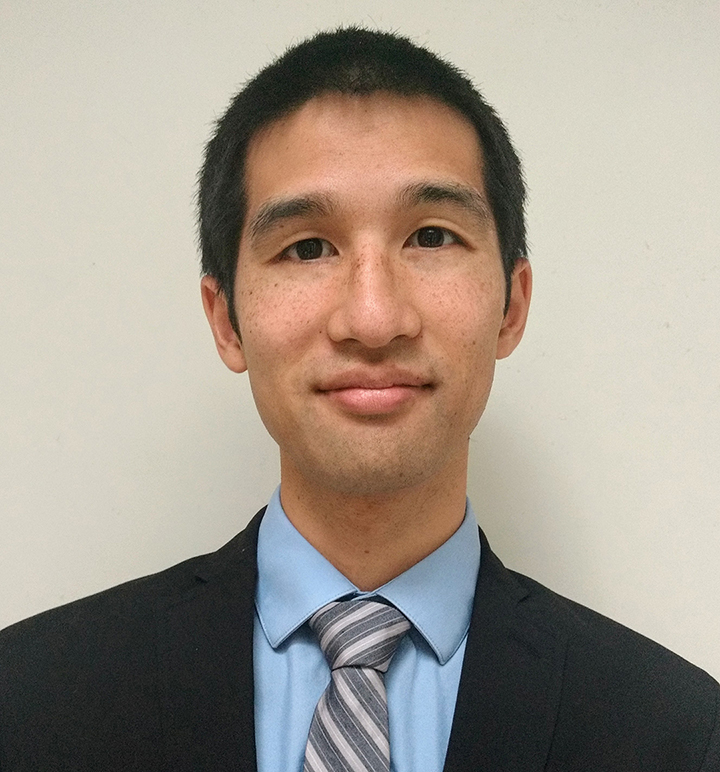 Carlin Lee is currently a medical student at UC Irvine. Originally from San Francisco, he majored in Biology at UC Irvine. He has extensive experience conducting research in microbiology, oncology and musculoskeletal basic science research. He most recently completed a year long fellowship in the lab studying the effect of FAP cell transplantation in rotator cuff injury and delayed rotator cuff repair. He will be applying for residency in orthopedic surgery.
Jenny Jin, MD, grew up in San Jose, Calif. and she attended Harvard University, at which she completed her undergraduate education. Jenny came to UCSF for medical school, during which she spent time in the Feeley Lab from 2009 to 2012; she worked as full-time lab member from 2010 to 2011. After graduating UCSF, she continued her training in the Harvard Combined Orthopedic Residency Program, and she is currently an arthroplasty fellow at Brigham and Women's Hospital in Boston. Jenny will be joining the Joint Reconstruction practice at Saint Alphonsus Hospital in Boise, Idaho in August of 2018.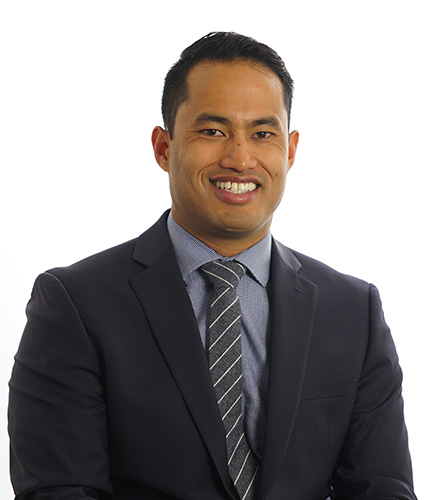 Niko Laron, MD,  originally hails from the East Bay. He completed his undergraduate education at UCLA and came to USCF for his medical school training. Niko did full time research in 2010-2011 focusing on rotator cuff pathology and has done ongoing work as an orthopaedic surgery resident at UCSF. Niko is currently a pediatric orthopaedic fellow at Cincinnati Children's.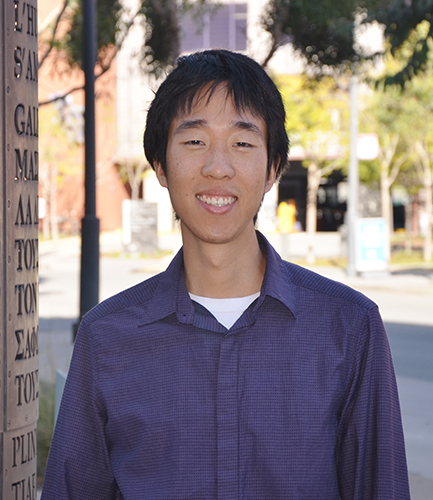 Lawrence Lee worked as a Staff Research Associate in the Feeley Lab from 2013 - 2017 under Drs. Xuhui Liu, Brian Feeley, and Hubert Kim. During his time in the lab, Lawrence worked on projects involving ischemia-reperfusion injury, spinal cord injury, and rotator cuff tears. He is originally from the San Fernando Valley in Southern California and attended college at UC Berkeley. He graduated with a BA in Molecular-Cell Biology in 2012. He is currently a medical student at Touro University College of Osteopathic Medicine in California (TUCOM).
Kyle Natsuhara, MD
Kyle Natsuhara, MD was born in Stockton, Calif. and he completed his undergraduate and medical school education at UCLA. He worked in Dr. Feeley's lab primarily between 2010-11. He is currently an orthopaedic surgery resident at UC Davis Medical Center in Sacramento.
Bharat Ravishankar
Originally from San Jose, Calif., Bharat Ravishankar completed his undergraduate education at UC Berkeley prior to working in the Feeley Lab from 2013-14. He is currently a medical student at St. George's University, and he is applying for residency in Internal Medicine.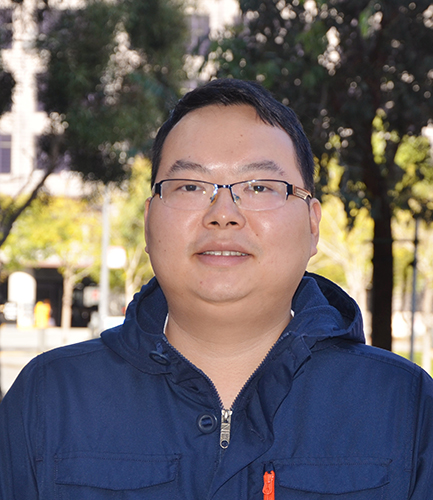 Zili Wang,  MD/PhD candidate--Zili is a post doctoral student who has worked for 2 years in the lab.  He is an outstanding microsurgeon and led to novel repair models and nerve reconstructions during his time the lab.  He was a finalist for the ORS NIRA award in 2019.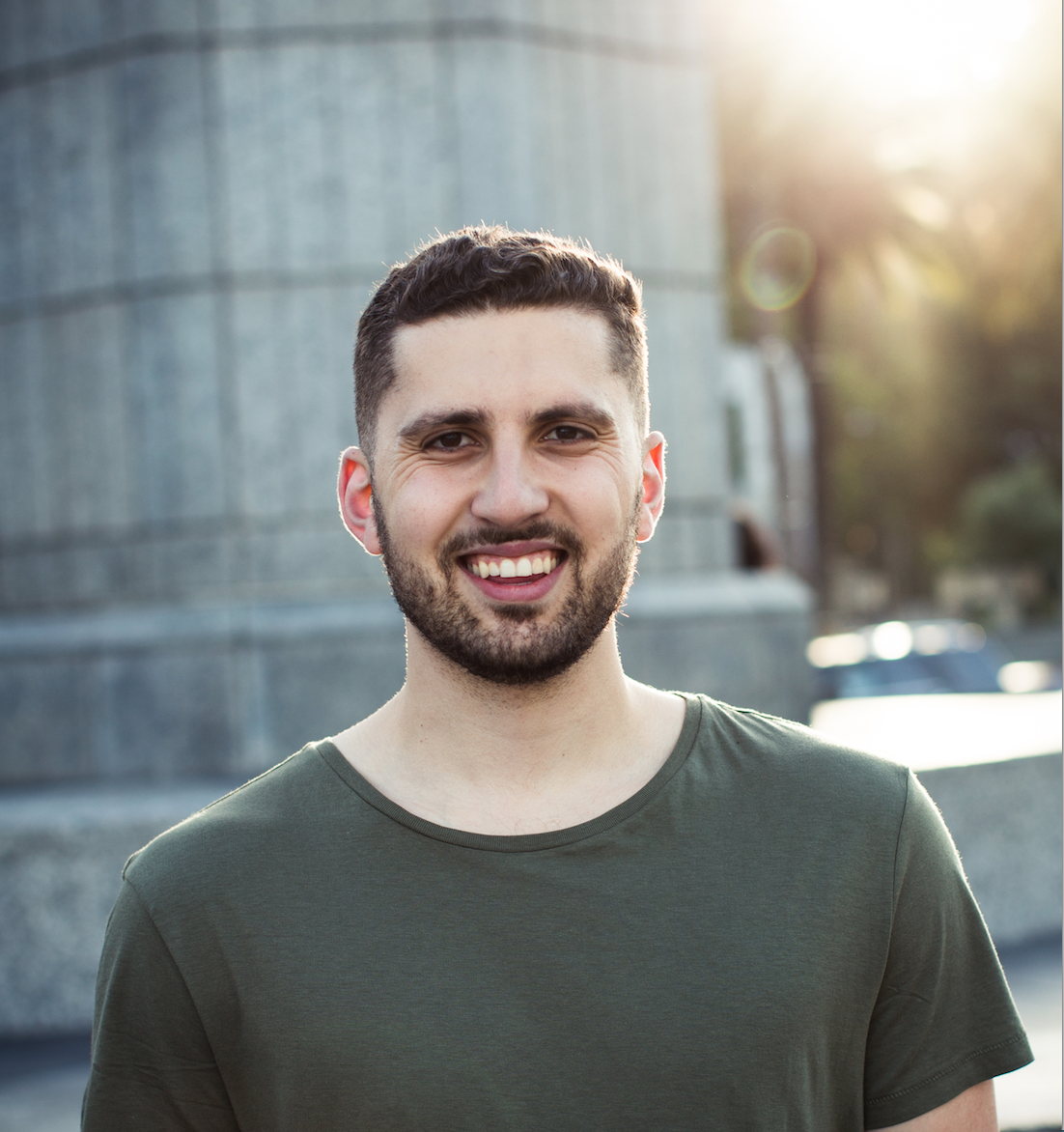 Khalid Al-Rayess, BA, was born and raised in San Francisco, Calif. I attended the University of California Berkeley, at which I majored in Molecular Cell Biology with an emphasis in human physiology. My first exposure to research came as an undergraduate in the Eisen Lab at Cal, where I spent my time observing the effect of temperature on the early development of Drosopihlia melanogaster. From this experience, I grew a passion for finding answers to important questions in science. I sought out other projects particularly related to the medical field. I worked for a couple years at the UCSF Spine Center, where I was exposed to many spinal injuries, especially the complications that plagued patients in regards to motion and stability. As a member of the Feeley lab, I hope to contribute to limiting the complications that patients face by developing better repair models in different muscle injuries such as torn rotator cuffs. I am driven each day to continue to make this kind of impact as a doctor in the medical field.